3 x Mini Aloe Vera Plants - 5.5cm pot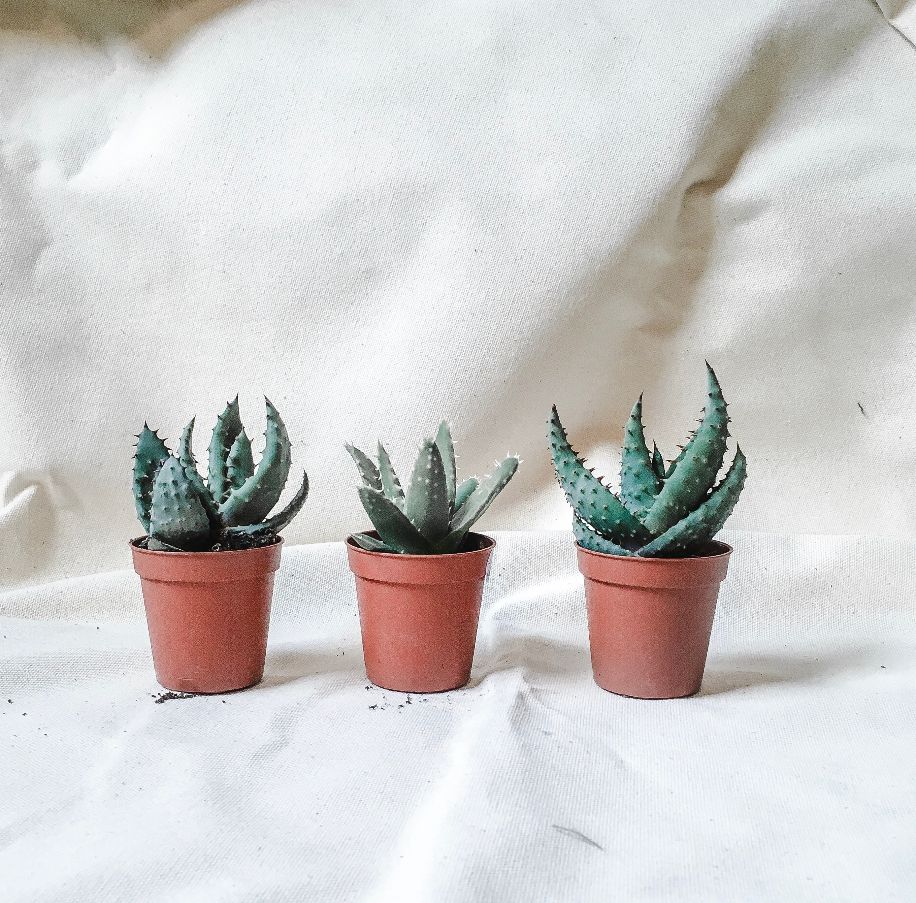 3 x Mini Aloe Vera Plants - 5.5cm pot
Three beautiful mini Aloe Vera Plants.
There are many different variety of Aloe Vera's ranging from Cape Aloe, Aloe x principis, Golden Toothed Aloe (Aloe nobilis)
In my experience they like south facing sunlight, but be careful in the summer months to place them away from hot glass, as they may scorch.
Water when dry with good drainage.