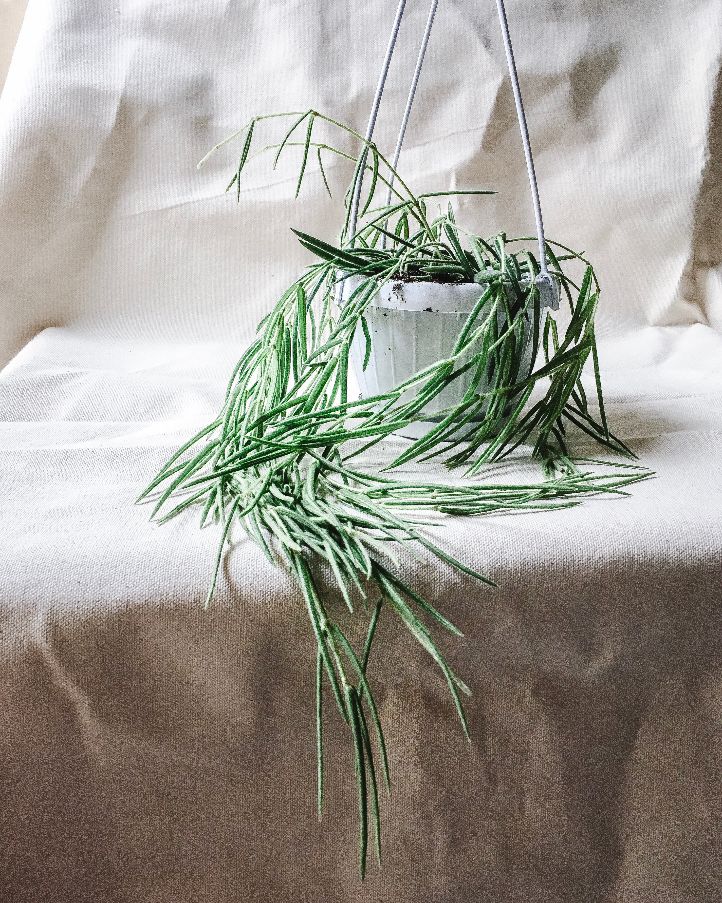 Hoya Linearis
A beautiful Hoya Linearis.
This plant in my experience loves a bright room, but not direct south facing sunlight (i.e next to glass with south facing sun)
Water when dry and make sure you have good drainage.
Hoya Linearis has a beautiful white flower (Late spring to autumn)
Do not move plants once flower buds form and do not remove the flower stalk (peduncle) after flowering as more flowers are often borne on the stumps of previous clusters.
Re-pot in spring if needed, and do not feed for 5-6 weeks after re-potting.
Your plant will be delivered with as little plastic as possible with corn starch pellets that dissolve under water. Recycled boxes are often used.
Pot size 12cms
sold out