Maranta Tricolor - Prayer Plant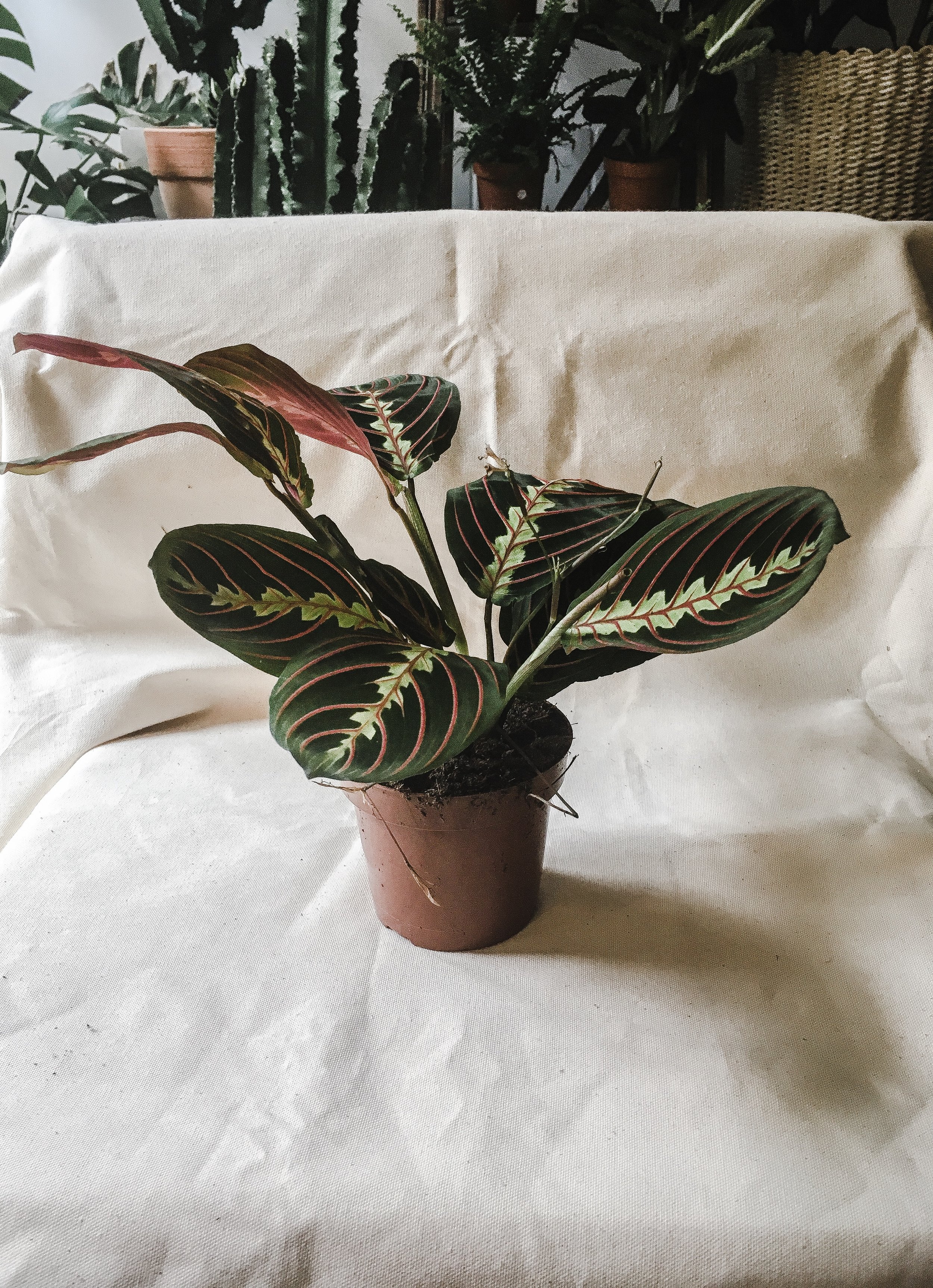 Maranta Tricolor - Prayer Plant
A beautiful medium sized Maranta Tricolor.
The Marnata likes a shady spot, but can tolerate a bright East or West facing room. Water when the top layer of soil is dry to the touch. A prayer plants leaves move with light, so dont worry if the leaves droop in the evening.
Do not place near a radiator or a heat source.
This plant is safe for Cats and Dogs
Your plant will arrive with as little plastic as possible, in a recycled box with paper and corn starch chips that dissolve in water.